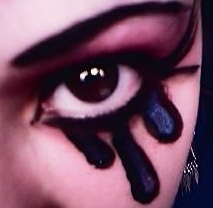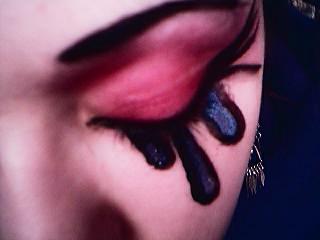 here you go, since i use this page for ideas for photoshoots, here's a couple eyes i've been playing around with (they arent professional shots, that's on thursday) :)

Hope they're helpful!

Tryste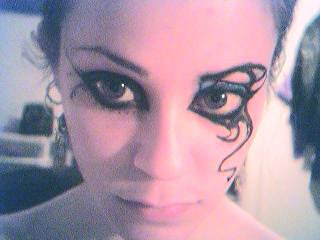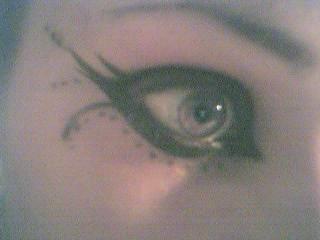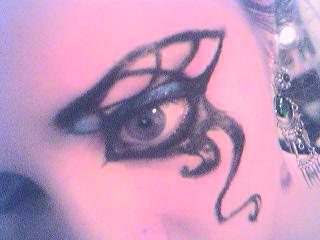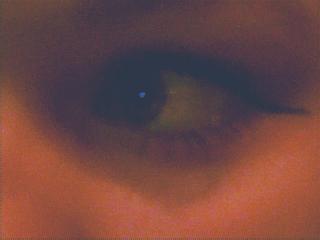 this is a simple designiny thing! a light purple on the top and bringht pink on the bottem and a liquid eyeliner (its better) is used to seperate the two different colours n give it an egypt feel! and lotsa of coal eyeliner pencil on the rest and a very thin lineon top of the lid, simple make-up for school!
hope you like it!
jess x x

To make the molted red color, lipstick or nail polish works best

~Azrael

(WARNING: DO NOT USE NAILPOLISH NEAR YOUR EYES! Most lipsticks are also very dangerous to use around your eyes because of the pigments and binders used. You CAN go blind if you are not careful!)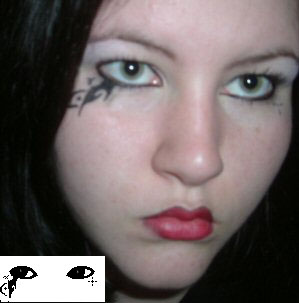 I love your site so i decided to send his to you.
It is done with all liquid liner.
I hope you like it.
Collette
happilydamned:




Ok yes i llike in depth eyes with lots of detail to attract attention...and dark ones to scare little children.

My friends freaky make up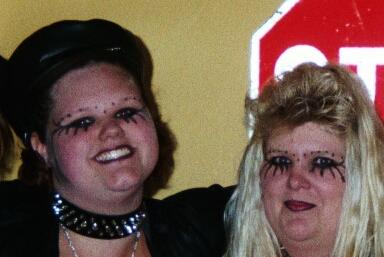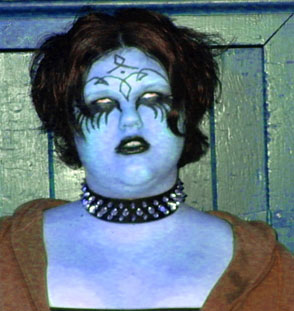 Yes she does leave the house like this ...this ladies and gentalmen is Becky. 1st off is becky and her mother...My make up job on becks...and when she has no time and nor do i we just throw it on...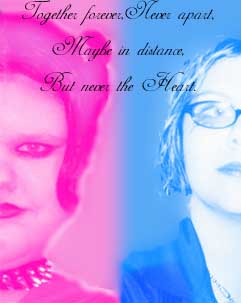 [Main]
[Meet me]
[Postcards]
[Words]
[Dolls]
[Art]
[Craft]
[Guestbook]
[Links]
[Banner]