---
Goff as...um...really goff fings





You might as well just go there, they've got *everything*


Aircrash Monthy, Sexbat's site is still around, even if he doesn't seem to have updated it in an age... Its got all the oldies but goodies here though, TABs and his adorable articles...
VampLestat's Gothic Server Formerly at Gothic
Bored Goth Central, mope all that you can mope, join the Goth Scouts
Necronomi.com
All you ever wanted to know about the NYC goth scene, and then some.
Not as thorough on LA goths, but good clubbing resources and an idea of events...
More LA goth stuff- a bit more thorough.
Gothic Gardening
Problems only goths have
Encyclopedia Gothica
Goth Hunting for fun and profit
The ShanMonster Page of Delights and Vertical Imagery, very adorable perky gothy...
GothBooks. Goths. Books. Reviews.
Dark Culture Magazine (Previously Gothic Preservation Society)
Casket Furniture. I'm in love. Too bad its so expensive... but then, you're only supposed to need one.
The Museum of Talking Boards. This place is wonderful. Check it out.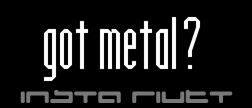 ---
Lovely Music


David Bowie.. *sigh*
Projekt Web

---
People Pages



The Page of The Great Fenkl
The Incomperable Tea's Page
Sarah's Page of um...well, check it out...
randal milholland's fun house
Nee's cute picty wictures
My Secret Elbow is dead. I mourn. If you find her new page, please let me know...
sykospark's page of yummy goodness. Not a replacement to My Secret Elbow, but it helps dull the pain
PurgedBeauty's page, with pictures of her. Still in its infancy, but pretty design.
Sagacity's Cathedral of Thorns
I Felt the Wings of Madness
starchilde's planet of broken thoughts
Here there be dust ferrets
Cat O' Nines and Crucifixes
---